Cornwall Flat Roofing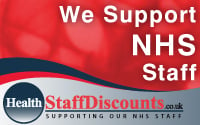 Cornwall Flat Roofing was established in 1968 by the father of the present Director, Adrian Saundry. The company provides a full service of flat roof installation and roof maintenance for the whole of Cornwall to the private sector, commercial clients and building contractors. Click here to view our full range of flat roofing services. We also specialize in dormer roofs and balconys.
We are proud sponsors of Truro cathedral sign a slate!
Read more here
Why choose us
Free no obligation quotes.
Competitive prices.
Fully skilled and qualified staff.
We can offer a range of services from minor Repairs to complete renewals, specialising In Flat Roofing.
Our staff are fully conversant with slate, tiles and lead roofing.
We provide a clean, tidy and efficient service.
We are members of the National federation of Roofing Contractors Ltd.
Chas accredited and members of constructionline.
We are now a Signature systems installer.


We can also offer
Insulation upgrade.
Guttering, soffit and fascia replacement.
Various guarantees.
We also offer Liquid Plastic Waterproof systems.
We also offer Metal insulated cladding.
GRP CrysticRoof cold lay liquid applied roofing membrane system.
Trained in single ply.
Dryseal GRP Roofing
Rooflights
We also specialise in rooflights
GRP Training
Contact Cornwall Flat Roofing now to discuss your needs.
We now take debit and credit card payments